BTC The Shoppes at Carlsbad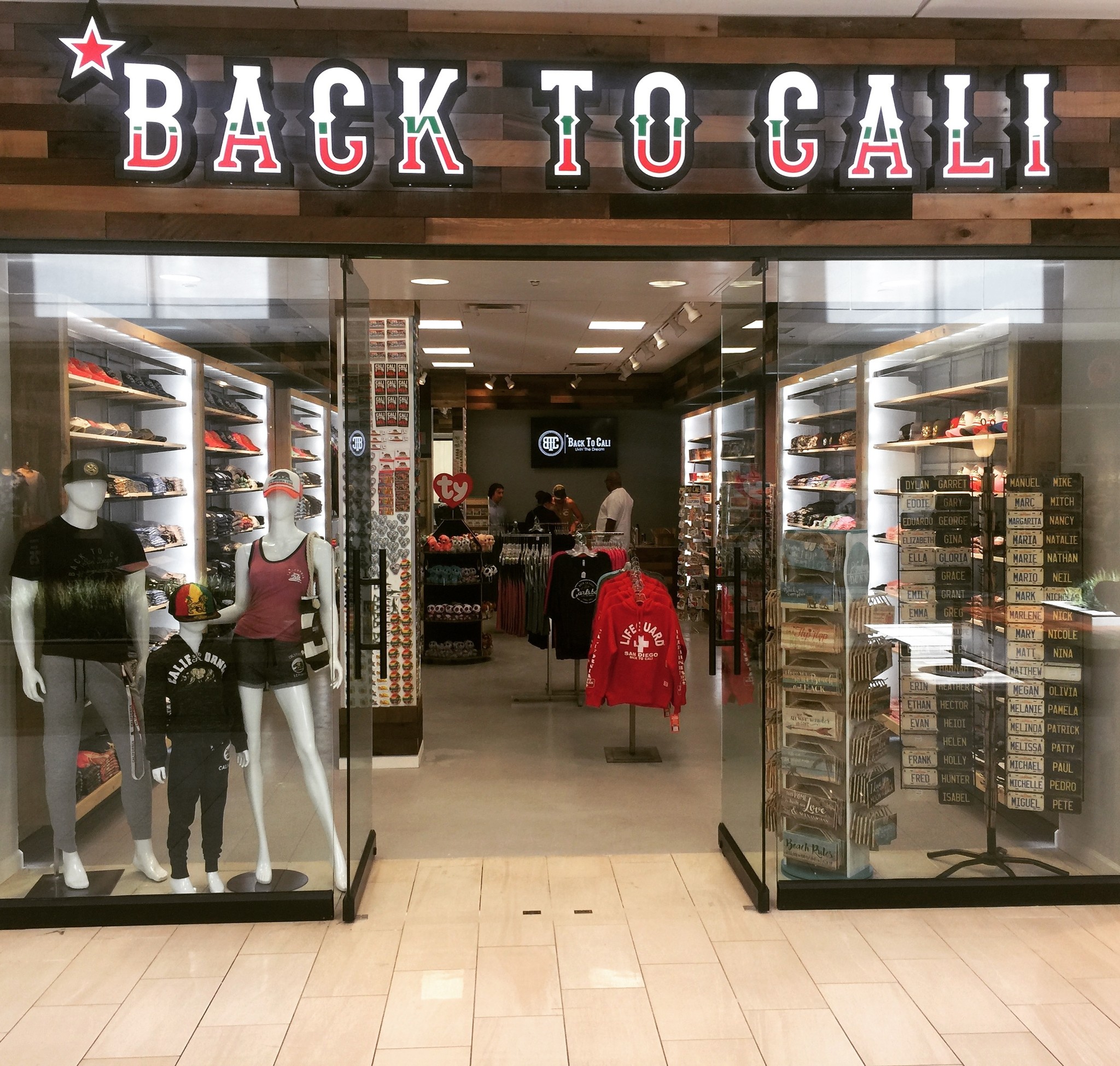 Store Hours: Mo -Sa 10 AM - 9 PM Sundays 11 - 7 
If you haven't been to "Back To Cali", then you haven't been to the Shoppes at Carlsbad Mall yet. The popular apparel and souvenir shop puts tourists and locals in a Golden State of mind and is always bringing in new inventory. Located right in the middle of the Mall. The shop boasts an entire wall of cool, colorful and super-soft tees for men, women, and kids. We have a new line of fashionable tank tops, sweatshirts, zippered hoodies, swimwear, beach bracelets, sporty caps, women's sun hats, and coffee mugs. In addition, Back To Cali has a store at the downtown Carlsbad Village Faire & in Encinitas of D-Street and 101 highway.
Established in 2011. We want people to fall in love with California. Fall in love again, come and join us in so many ways and be a part of this.
Living in California feels like an endless vacation and when you're happy, you're living your dream.
`Back To Cali